Honeysuckle...
Monday 27th July 2020... The Story So Far...
I have been researching and drawing honeysuckles for years, gettign the perfect composition has always been somewhat tricky, so here is a video showing the progress I have made in my sketchbook to the current painting so far. To put it into context my first attempt at a honeysuckle painting (unfinished) can be seen on the left below, and my second, current attempt can be seen on the right below (work in progress),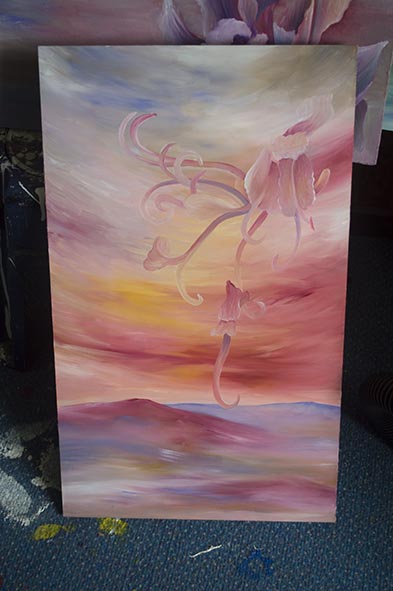 You can see here, behind the scenes footage of me painting this original,
Exclusive video showing you the inspiration from my sketchbook can be seen below, the sketches in the video were done over several years, as I kept returning to the same idea and trying to resolve it.
As you will see after watching the video the composition was not resolved to my satisfaction, it wasn't until I did the drawing below, in 2019, which has now sold, that I was finally happy to start painting the final piece,
The finished painting can be seen below, it is waiting for the paint to dry and then it will be ready for purchase, there is only one, so if you would like to reserve it email me at art@claire-harrison.co.uk